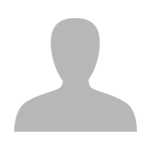 Bhawani Singh
Governor Kailashpati Mishra administered the oath of office of Chief Justice of Gujarat High Court to Justice Bhawani Singh at Raj Bhavan.
Chief Minister Narendra Modi, Speaker of Gujarat Legislative Assembly Mangalbhai Patel, acting chief justice of Gujarat High Court Justice J N Bhatt, cabinet ministers, judges, chief secretary P K Laheri, high officials and dignitaries were present on the occasion.
Born on March 28, 1944, Justice Bhawani Singh was chief justice of the High Court of Madhya Pradesh, before taking up his present assignment in Gujarat. A graduate from SD College, Ambala, he later passed his law degree from Punjab University and started practising law in 1968 in High Court of Himachal Pradesh.
He appeared in number of important cases in Supreme Court of India and specialised in constitutional, service law, criminal law and civil law.
He was chairman, Bar Council of Himachal Pradesh from 1983 to 1988 andpresident, High Court Bar Association, Shimla for four terms.
He was also president, high court lawyers" house building society for five years till elevation as judge. He was advocate-general for state of Himachal from October 1988 to December 16, 1988.